Hanvon manufacturing was founded in December 1998, and it is located in No. 1 Hanvon Road, Yanjiao Economic Development Zone of east Beijing. The whole park covers an area of more than and 130 acres, with more than 50 thousand square meters of office buildings, factory buildings, staff apartments, restaurants and other public facilities. Its production capacity reaches million per year, and it is the world's largest production base of E-books and tablets.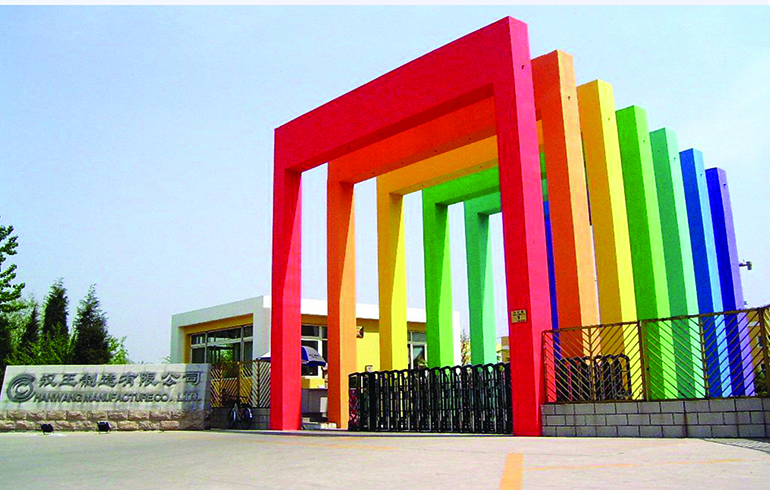 The company has over 1000 staff, includes more than 100 project technical and quality personnel. Hanvon manufacturing has been adhering to the development concept of satisfying customers, caring staff and rendering social services, and providing electronic communication products, precision manufacturing services for customers continuously.
Production and service ability:
The company has integrated processing service ability of precision plastic mold processing, precision injection molding, automatic spraying machine for printing / transfer-printing, vacuum coating and surface treatment, SMT surface mount, wave soldering, collecting and assembling electronic communication products .
Production equipment:
The company has the first-class Makino and Fanaco (CNC) data processing center, Fanaco (FANUC) injection molding machine, automatic spraying line, vacuum coating machine, silk screen printing/ transfer-printing, Fuji (FUJI) high-speed SMT lines, laser marking machine, ACF 10000 clean room, hot pressing, automatic control and other advanced production equipment aging chamber
Main business:
1 production of independent brand products
Hanvon manufacturing undertakes Hanvon technology series of products, including E-book, face recognition attendance machine, E-pencil, Hanvon intelligent transportation products, handwriting and drawing tablets, module, electronic whiteboard, air purifier, air detector etc.

2 OEM
Hanvon manufacturing is the OEM manufacturer of Foxconn, Samsung, TOYOTA, Lenovo, Haier and many other well-known enterprises at home and abroad, providing all kinds of products for the OEM service successfully.

3 military manufacturing:
As a cooperation company of military, Hanvon manufacturing has related production license, certificate of confidentiality and other qualifications to provide products and services for the army, including plastic mold, mechanical processing, electronic book, tablet computer, LCD touch screen etc.

Tel:86-10-61598330